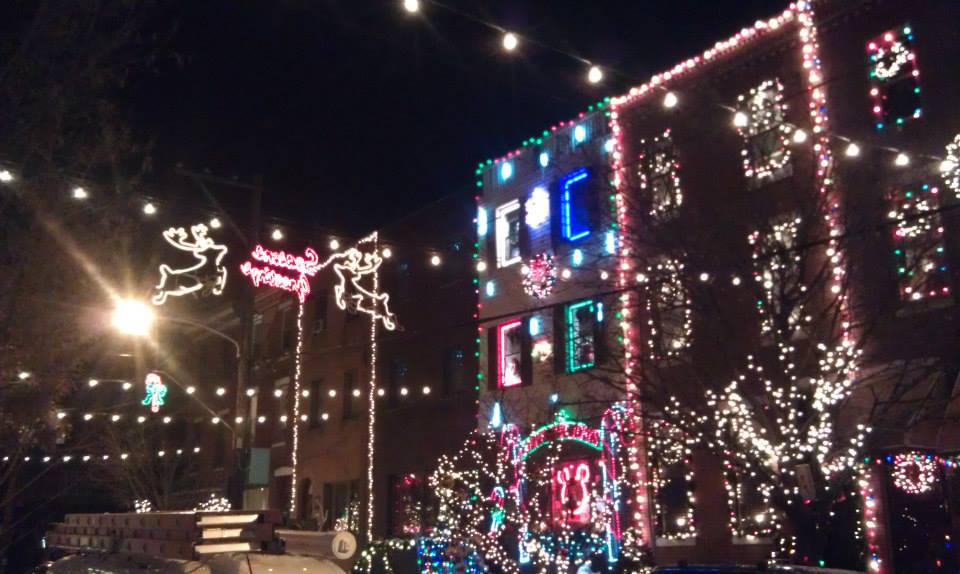 The most anticipated time of the year is here: the South Philly Striders and Fishtown Beer Runners run the streets of South Philly to enjoy the holiday lights for the Annual Holiday Lights Run.  Over 200 folks have participated in each of the past couple of years.
The run starts Thursday, December 11th at Broad and Oregon at 7 PM, where there will be a food drive led by Len DeProspo and the O'Neill family.  Please donate canned and other non-perishable food to benefit Philabundance, which provides food to approximately 65,000 people per week in the Delaware Valley.
The run ends at American Sardine Bar (18th and Federal), where we will celebrate, Fishtown Beer Runners-style.  Here is the tentative route.  Everyone, including friends from other running clubs, is encouraged to come out for this event.  Feel free to wear bells, lights, and holiday costumes.