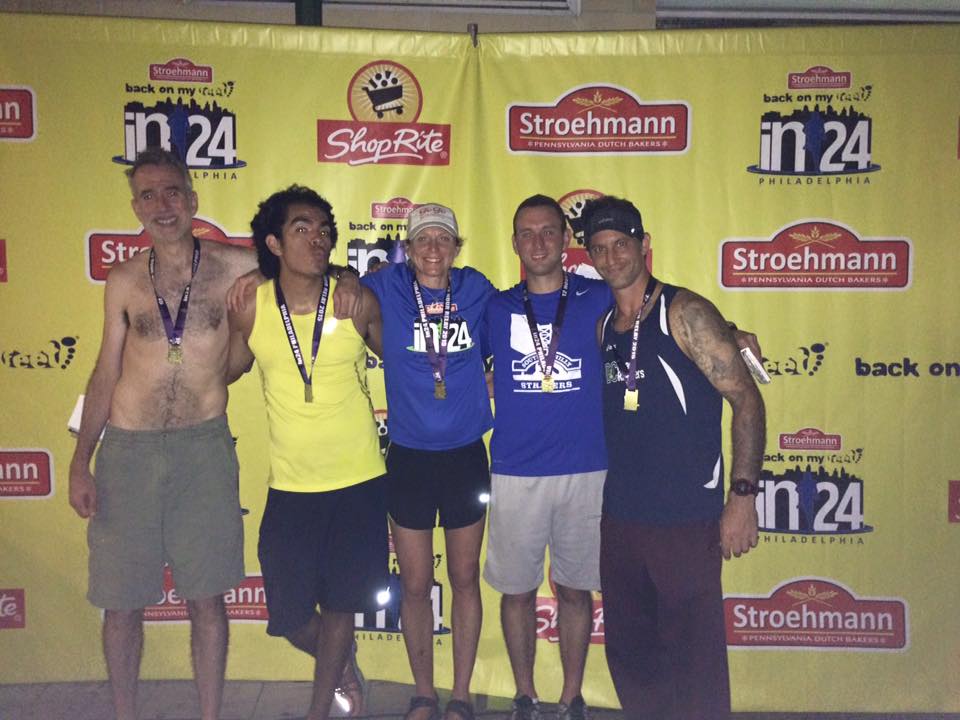 At last weekend's Back On My Feet in24, SPS put up a solid showing in the 12 hour relay.  The Be Your Dream squad of Heather Hoechst, Jack Marmorstein, Luis Gaitan, Tim Hein and Jerry Handley ran 12 laps in a scintillating 11 hours 33 minutes and 35 seconds, which calculates to a 6:50 pace for 101 mile, to easily win the category.  The second place squad was a full lap behind.
In the Lone Ranger ultramarathon, Fred Druding braved the heat to run his first ultra and finished 59 miles.  Johanna Goode also ran 67 miles despite painful blisters.
Congrats to all others who participated!